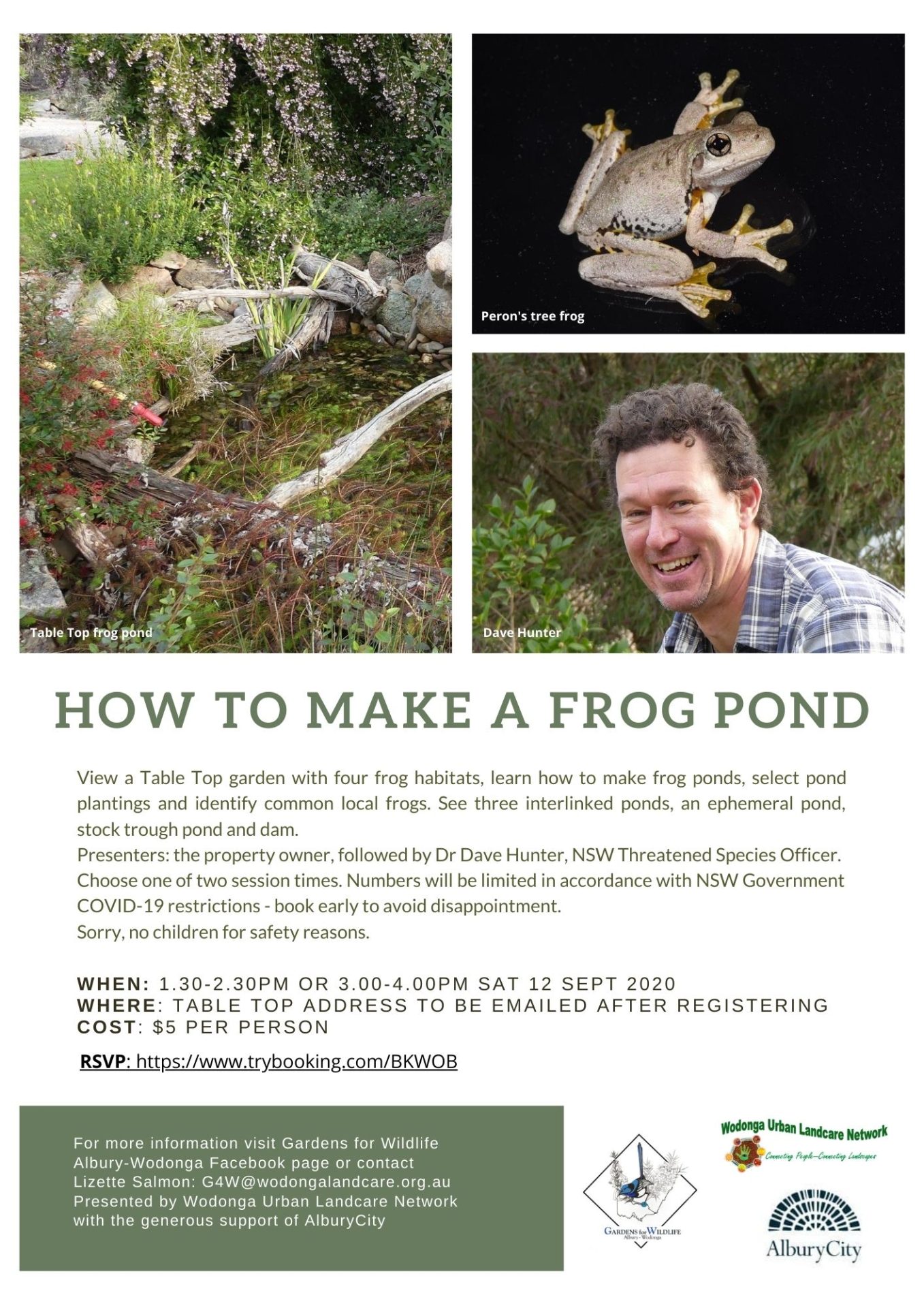 View a Table Top garden with four frog habitats, learn how to make frog ponds, select pond plantings and identify common local frogs. See three interlinked ponds, an ephemeral pond, stock trough pond and dam.
NOTE: This event has passed.
You may be interested in our other Gardens for Wildlife resources for creating a frog pond and attracting frogs to your garden.
Presenters: the property owner, followed by Dr Dave Hunter, NSW Threatened Species Officer.
Choose one of two session times. Numbers will be limited in accordance with NSW Government COVID-19 restrictions – book early to avoid disappointment.
Sorry, no children for safety reasons.
When: Sat 12 Sept 2020, 1.30-2.30pm OR 3.00-4.00pm
Where: Table Top address to be emailed after registering.
Cost: $5 per person
RSVP: https://www.trybooking.com/BKWOB
For further information visit the Gardens for Wildlife Facebook page (https://www.facebook.com/G4WAW) or contact Lizette Salmon: G4W@wodongalandcare.org.au
Presented by Wodonga Urban Landcare Network with the generous support of AlburyCity.
If you can't make it to this event, you might like to view our online resources for attracting frogs to your garden.